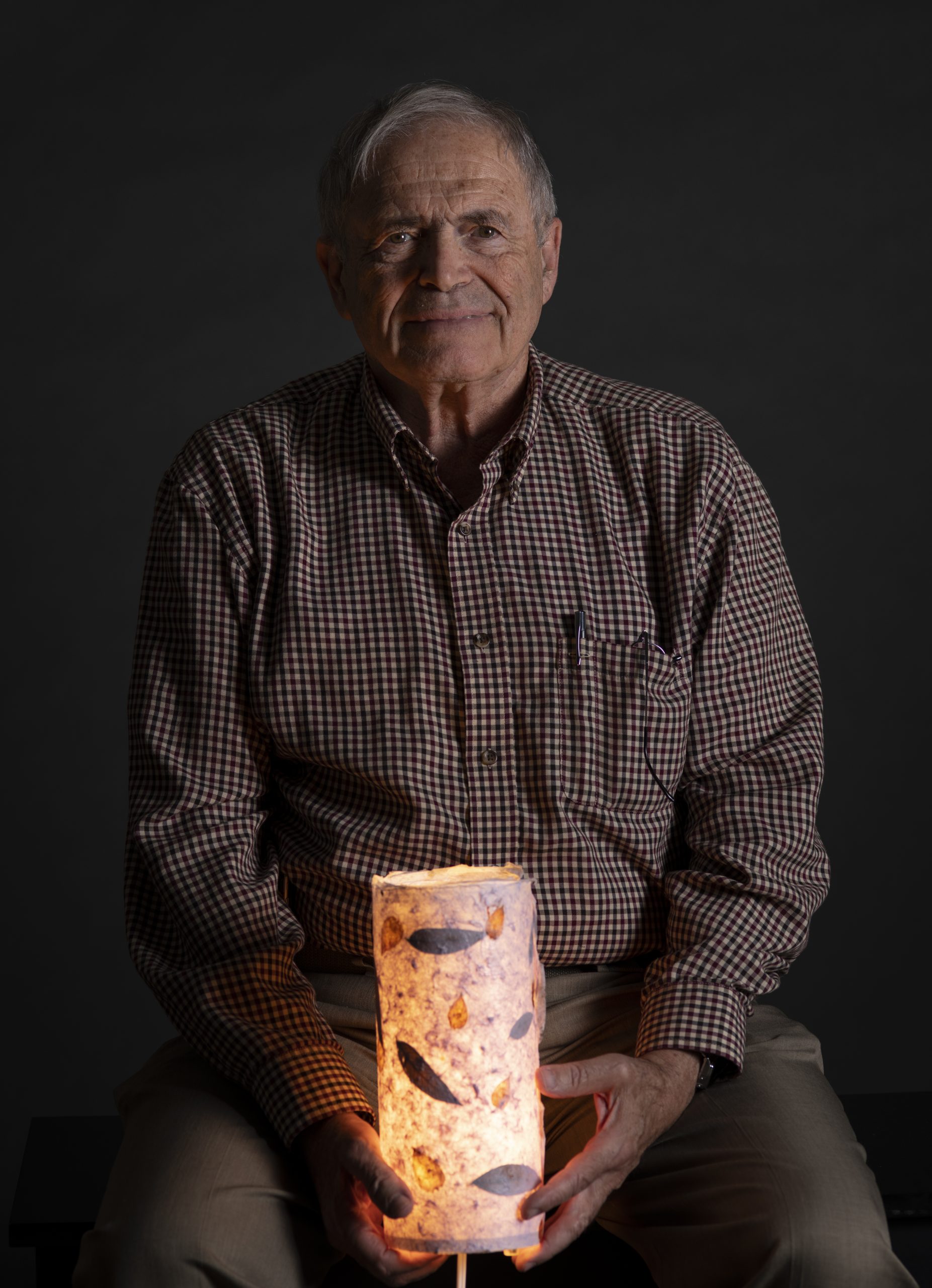 Mark Olsky
Light #30
Born Survivor. The world's 2nd youngest holocaust survivor.
Age: 74
From: Madison WI
Classification: Survivor
"I was born on a train," states Dr. Mark Olsky, a physician who has lived and worked in the Greater Madison area for decades. Little did he know when he was first told that as a child, that he was one of the last survivors of the Holocaust.
Dr. Olsky's mother, Rachel, was two months pregnant when she was sent to Auschwitz where naked, hairless and humiliated, she waited in line as the SS "Angel of Death" doctor, Josef Mengele, judged the new prisoners. Instinctively, Rachel did not admit her pregnancy. As a result she lived and survived Auschwitz then Freiburg. On April 20, 1945, on the final train ride to Mauthausen Concentration Camp, Mark was born.
He weighed only three pounds when he was born. His mother was under 70 pounds and was close to death. "[My mother] didn't quite know how she had milk to feed me. She had eventually no calcium left in her body. As the war ended, shortly afterward, she lost all her teeth," Olsky says. "Her bones became very brittle."
Upon arrival at Mauthausen, Mark and his mother were immediately sent to the gas chamber and the doors were closed. Remarkably, they survived because the gas supply had just been disabled hours before by rebellious prisoners.
"There were some German soldiers who wanted to do my mother and me a favor – to let me live. Because my birthday was April 20, which was their national holiday – Adolf Hitler's birthday, that apparently made me a little special and my birthday gift was that I wouldn't be killed," Olsky says.
After the war, he grew up in Germany and Israel, and then his family settled in the Chicago area. Despite the desperate circumstances into which he was born, Olsky says he had a seemingly normal childhood in suburban Chicago, though his family's Holocaust experiences were always in the background. "My parents (mother and step-father) were protective of me," he says, "to the point of sometimes forbidding me to do things. I was allowed to play soccer as a child, but with a lot of warnings about being careful not to get hurt."
He says his parents were emphatic about the need for him to get a good education, believing – Olsky thinks – that if they had known more, they would have foreseen the fate of European Jews and escaped before the Holocaust.
Still, Olsky, credits his mother from keeping him from descending into hatred. While growing up in Israel, a teenaged Mark Olsky, realizing how much of his family had perished in the Holocaust, wanted nothing more than to kill Germans. "[But my mother] told me, you can't grow up angry, you can't undo what was done. There were good and kind people, even among the German soldiers. My mother's take on it was…if your life becomes about vengeance and hate, then they get to take one thing they didn't take, which is your soul," says Olsky.
The story of Mark's mother – Rachel – and two other mothers of newborns who were on the same train have been told in the book, Born Survivors, by Wendy Holden. One newborn was born shortly after boarding the train and one was born shortly after arriving at Mauthausen. All three newborns survived and eventually met each other for the first time in 2010.
Mark eventually became an emergency physician. In the tense atmosphere of the emergency department, Mark has saved helped countless patients, saving lives and limbs while radiating a profound sense of kindness and calm.
There is an acient Jewish saying – "Save one life and you save the world." Mark is a shining example of this truth.
Dedication: