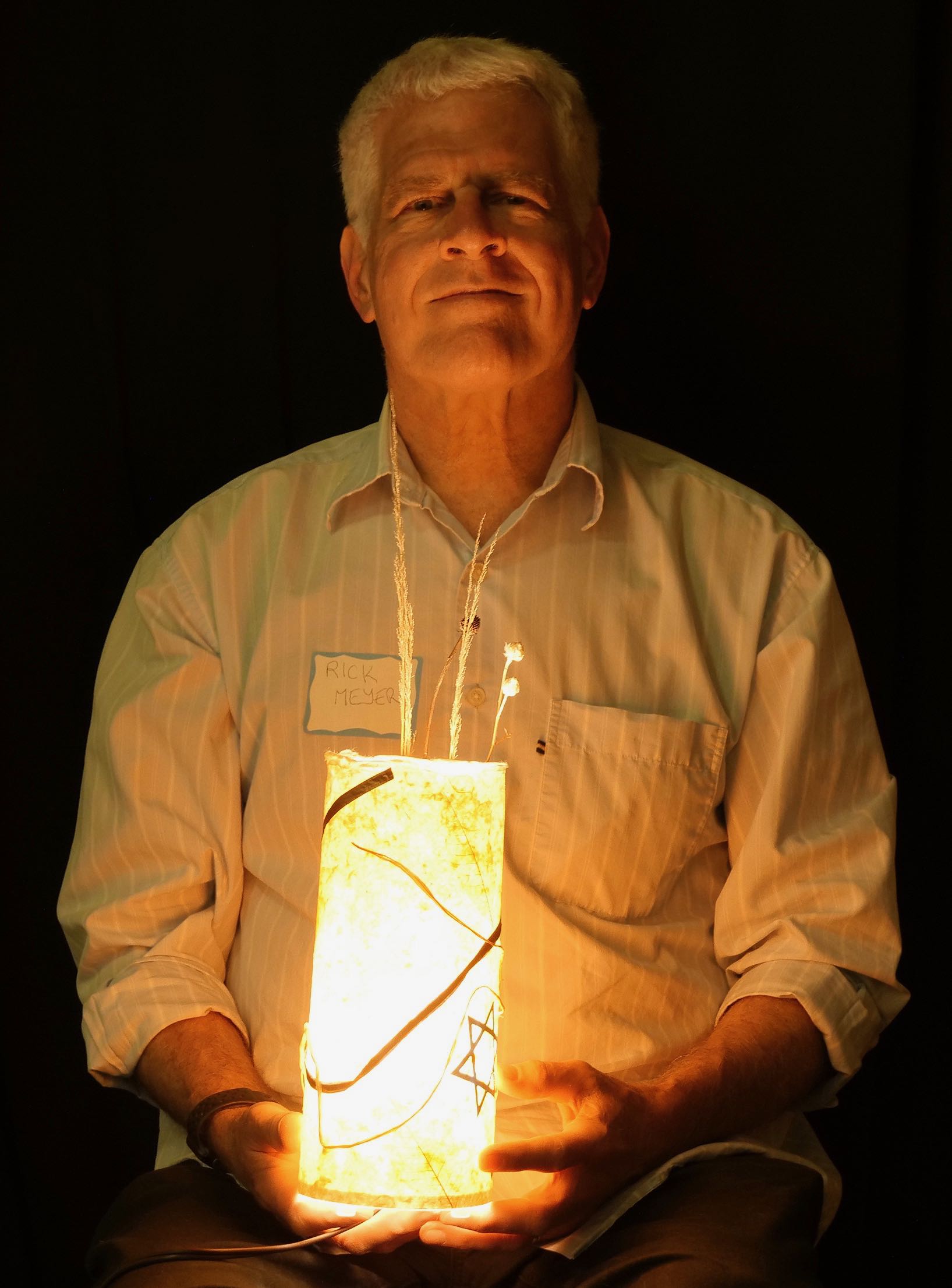 Rick Meyer
Light #72
From: Milwaukee WI
Dedication: To my wife and children
Classification: Descendent of Survivor(s)
My mother's family fortunately had the resources to leave/escape Germany in November of 1938, approximately six (6) days after Kristallnacht. They had led a very comfortable life in Stuttgart until shortly after the election of Adolf Hitler. Then, for a period of more than three (3) my mother and uncle were confined to their home, until the time they were able to leave the country.
Interestingly, growing up my mother was very Aryan in appearance (blue eyes , blond hair). Due to this fact and just by coincidence, during one of Hitler's large scale rallies he periodically held throughout the country, during a major appearance in Stuttgart, my mother, then eight or nine, was selected to present Hitler with a bouquet of flowers upon his entrance to the main city stadium.
Also, noteworthy, the home my grandparents owned was confiscated by the Nazis and became the Southern headquarters for the SS. After the war, the then president of Daimler-Benz (makers of Mercedes Benz automobiles) wanted to buy the house. In lieu of a reduced cash offer he suggested providing company stock. My grandfather, wanting nothing more to do with his birth country took the cash.
My mother and grandparents wanted nothing more than to become full fledged American citizens and didn't speak much of their German background nor the rise of Nazism.