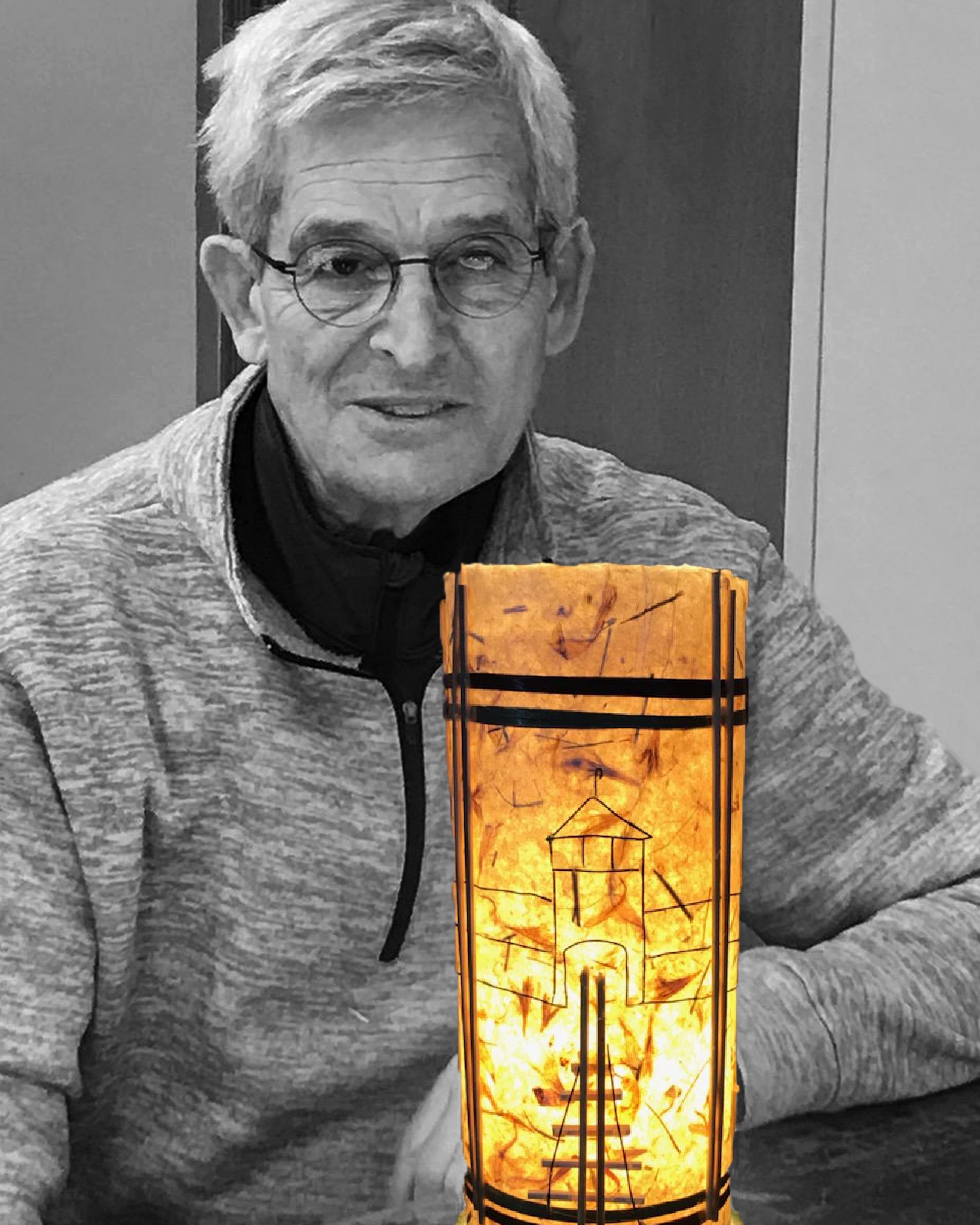 Thomas E Hirsch
Light #7
Loss and gratitude.
Name: Thomas E Hirsch
Light #: 7
Location:
Classification: Descendent of Survivor(s)
2nd Generation
Dedication: Gertrude Hirsch Raphaelsohn and Hugo Raphaelsohn

A light provides ILLUMINATION — to remember our lost ones and the survivors.
A light provides ENERGY — for actions of honoring the past and to prevent another Holocaust
My father's sister, Gertrude Hirsch and her husband, Hugo Raphaelsohn, perished at Auschwitz. My parents sponsored their son in the U.S.
My parents escaped because they were warned of danger by some "good Germans". So, along with a sense of disruption and theft of family property, there's Gratitude for the compassion shown my parents. It's complicated, and I re-visit it time and again.
About my lamplight:
The 5 pairs of uprights represent the 3 Hirsch siblings and the Flatau siblings, and their spouses.
The 6th pair – shorter uprights – commemorate Gertrude & Hugo Raphaelsohn, taken by railway (the tracks) to Auschwitz (the entry gate) where they perished; their sticks have broken tops.
We say may their memory be a blessing, to which I add – May their memory be an inspiration, a cause for action so that it may never be again.