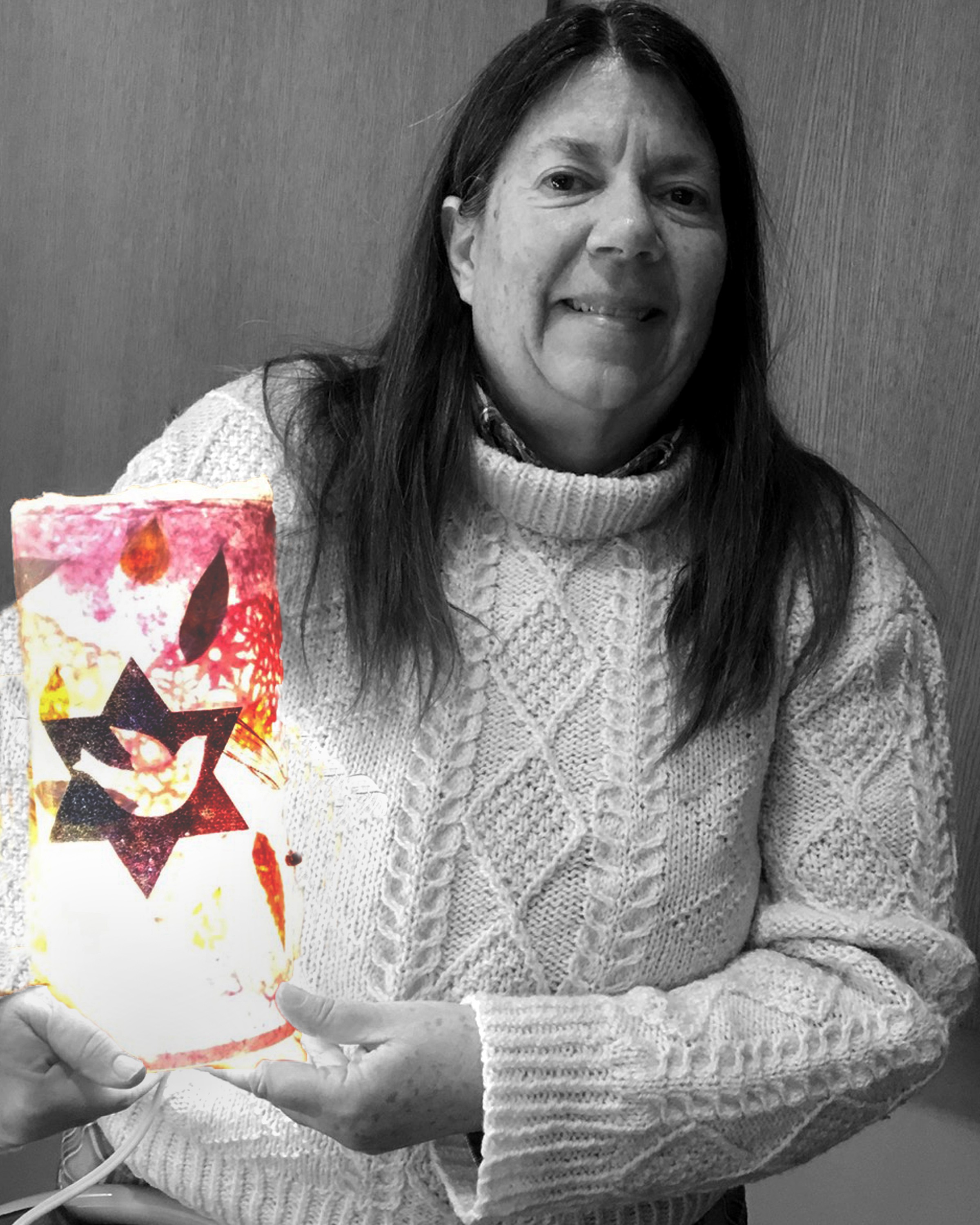 Mary Smith
Light #10
"…if we forget, we are accomplices…" -Elie Wiesel
Name: Mary Smith
Light #: 10
Location:
Classification: Other Light-Maker
Dedication: Primo Levi

Mary participated in the 2016 Holocaust Study Institute co-sponsored by the Nathan and Esther Pelz Holocaust Education Resource Center (HERC) and the Lux Center. As part of the HSI Mary traveled with a group to Israel, a highlight of which was classes at Yad Vashem, including one with renowned Holocaust scholar Yehuda Bauer. A charter member of the United States Holocaust Memorial Museum, Mary credits part of her interest in Holocaust study to a student group visit to Dachau during an academic year in Florence, Italy.
Having practiced law for 25 years as a state prosecutor, Mary was stunned to learn from Dr. Michael Berenbaum, at an appearance he made at Marquette Law School in Milwaukee, that many of the participants at the Wannsee Conference, where the destruction of European Jewry was coordinated in January 1942, were legally trained.
Mary studies online with Yad Vashem courses and has made a commitment to prepare and present a CLE lecture on the Holocaust for lawyers. She holds a B.A. in Italian, an M.A. in Italian Literature and a J.D. from UW-Madison and has dedicated her lamp to Primo Levi.
She admires the qualities that contributed to Nicholas Winton's efforts to save the lives of 669 mostly Jewish children from Prague in 1939 and created a Dia de los Muertos ofrenda for him in 2016 which was on exhibit at the Walkers Point Center for the Arts in Milwaukee. She is honored to be a member of the Nathan and Esther Pelz Holocaust Education Resource Center community program committee.